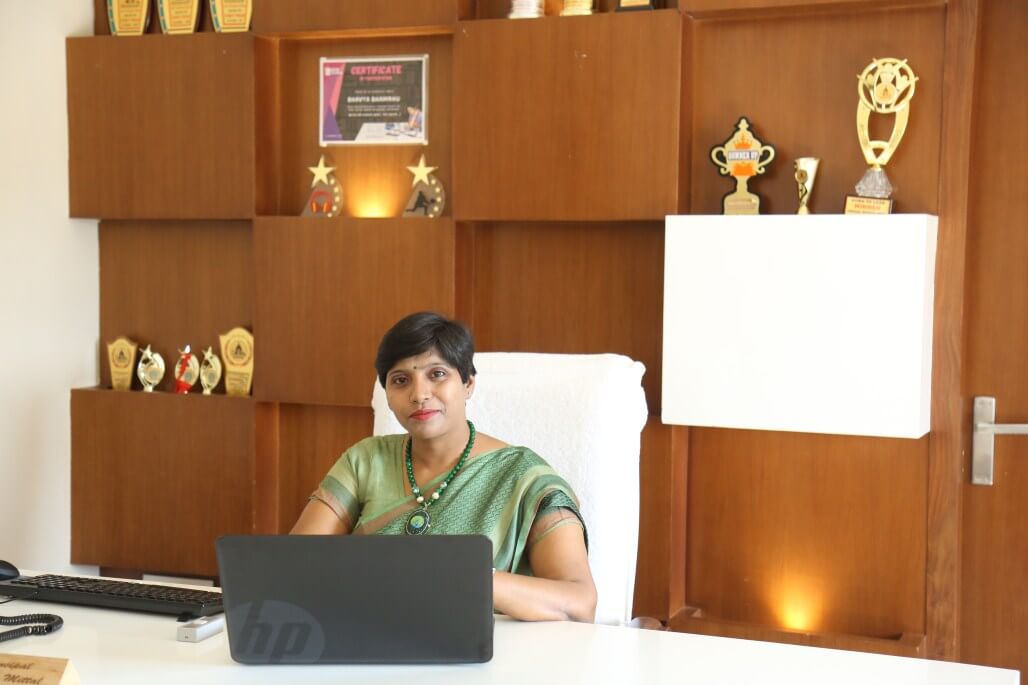 Dear Parents,
The Madaan Education and Charitable Trust are proud of its commitment to the pursuit of excellence in all its endeavours. Two interwoven priorities will define the Madaan International School experience – A rigorous academic curriculum and an emphasis on the formation of character in a setting that allows teachers and students to live with, and learn from each other, in ways that are truly unique.
MIS curriculum inspires students to

think critically and to communicate clearly;

understand various methods of intellectual inquiry and their connections to each other;

recognize the interconnections of learning;

work independently and in partnership with each other;

appreciate the importance of beauty and grace in their lives; and

achieve distinction in accordance with their individual interests and talents
I have a clear vision to see each and every child blooming up to be conscious and productive citizen of the country who can contribute his best towards the construction of a healthy society and can spread his fragrance far and wide.
I strongly believe in technology and have an excellent judgement about its usefulness.
Committed to nurture and cultivate creative citizens of the world who are endowed with leadership traits and coveted character qualities, the Madaan International School offers a unique academic and living environment of continuous interaction and growth. The dedication and commitment of our faculty, active support and co-operation of the parents and the enthusiastic efforts of the students have made the teaching-learning process smooth and speedy. I assure both, the parents and the students that our School is fast emerging as an excellent launching ground for their success, helping them to reach the pinnacle of glory in the rapidly developing world. Our endeavour is not to transfer the printed material from the book to the brains; our mission is to provide skills, knowledge and the environment in which our students may learn to appreciate and understand modern technology, develop strength of character, and imbibe social sensitivity and a modern futuristic global outlook along with the respect for our rich cultural heritage. We have entered the new millennium with the world constantly making new and amazing strides to make the universe a better place to co-exist and flourish.
I wish my students and staff every success and proud achievements at Madaan International School.
WISHING YOU GOD SPEED AND THE VERY BEST IN LIFE.
Bhavna Mittal
(Principal)